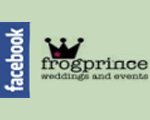 Paddys Future Mrs wrote:Definitely stay away from TTC for the moment then! I bravely ventured in there for a bit of sight seeing but when i strated readin about EWCM and the likes, I backed out of there pronto!!! I am so not prepared for that yet

Welcome to WOL though
Aw thanks missus! I'm not even going to ask about that!