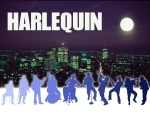 was off last week and did absolutely nothing except the odd pile of washing. really took my holiday to the limit, caught up on Bones, and greys and whatever else i had recorded.
new worktop has been delivered, tiles are ordered and the daddy's booked to do all the work.
sanded down a total of 2 chairs while i was off so this weekend will defo do them all and the table and will also pick up the material to do the chairs on sat. picked that while i was off too!
Changed the name BTW - was mrsmom2be, think this is much more fitting!