It's Bridesmaid Week on WeddingsOnline.ie and we're picking some of our favourite looks for a winter wedding! On Tuesday we featured our favourite red and cranberry bridesmaid dresses, both designer and high street, and now we're showing you how to style the colour!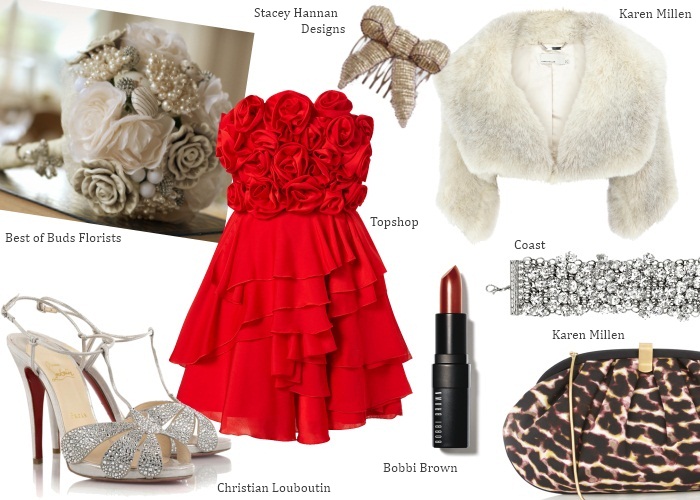 The gals in WeddingsOnline HQ are mad for a bit of leopard print, not to mention faux fur, so we've added a touch of animal to accessorize our fave red dress this season. FIERCE. Leopard print really compliments bright red, but don't go overboard if you're not into the Cat Slater look, a clutch (below, Karen Millen) is a great way to add a hint while keeping it classy. DiamontÚs (bracelet from Coast) and fur (cropped jacket, Karen Millen) are Christmas staples, so it would be an awful shame not to bling your bridesmaids up with a little of both!
Finish the look off with a red lip, some Louboutins (or similar!) and a gorgeous brooch bouquet. Divine.
PS Will work as well for guests or for a party outfit, just maybe give the bouquet a miss.
Related Content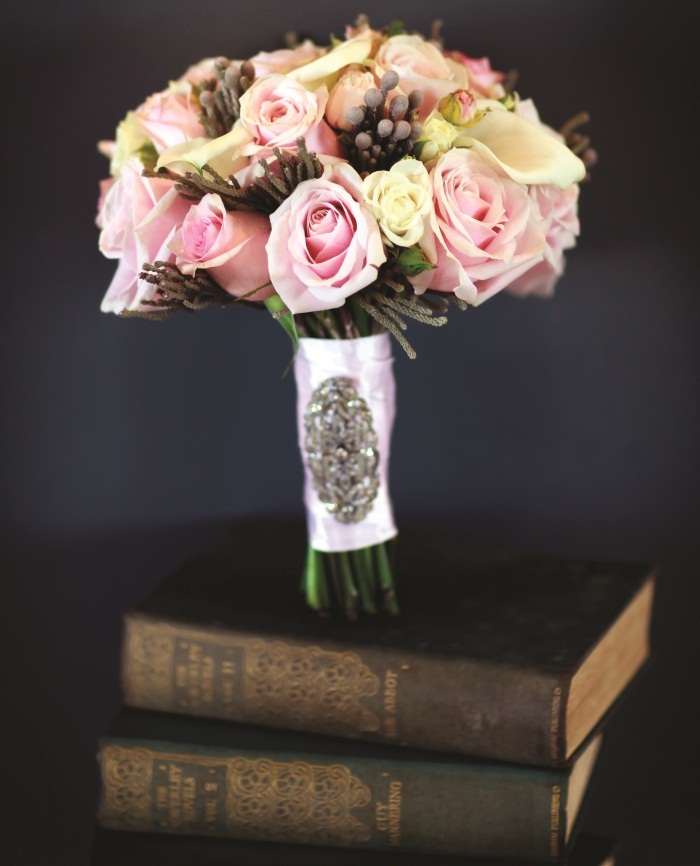 This muted pink, grey and cream bouquet, handtied and finished with a white satin ribbon and vintage-style diamontÚ brooch brings a softness and sophistication to any wedding gown, adding to it just a whisper of old world charm.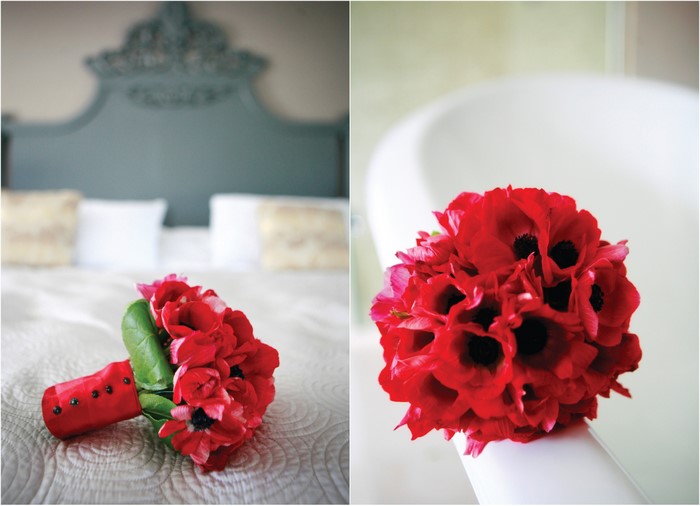 This brilliant red bouquet is both striking and neat, and immediately draws the eye. Matched perfectly with red ribbon, this bouquet says drama and sensuality and is an easy way of adding a touch of wow to your wedding attire.
This fluffy cream bouquet with white ribbon and dripping diamontÚ brooch would make a beautiful accompaniment to a sheer, sheath wedding gown, adding just the right amount of bling.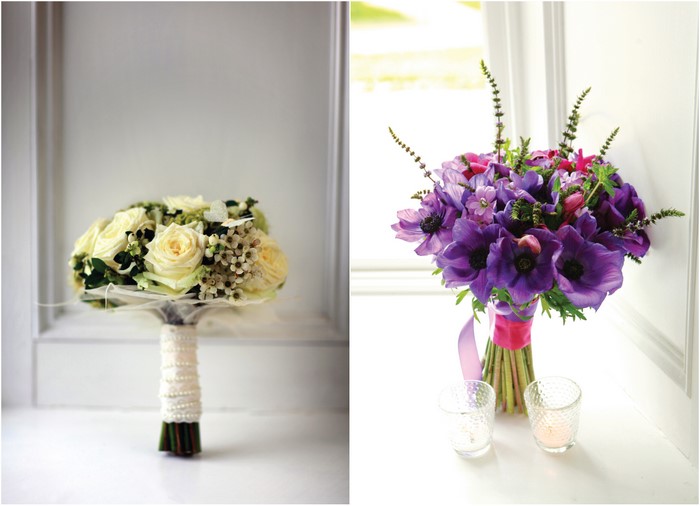 Left: Cream and moss green brings a earthy tone to wedding decor, and is the perfect mix to keep the whole style soft while adding a back-to-nature vibe. The white tulle and mini pearls add glamour to the bouquet.
Right: This vibrant purple and pink bouquet is a wonderful way to add colour to a wedding outfit, or to set the tone of the decor for after. The colours bring a little bit of fun and femininity to the wedding table!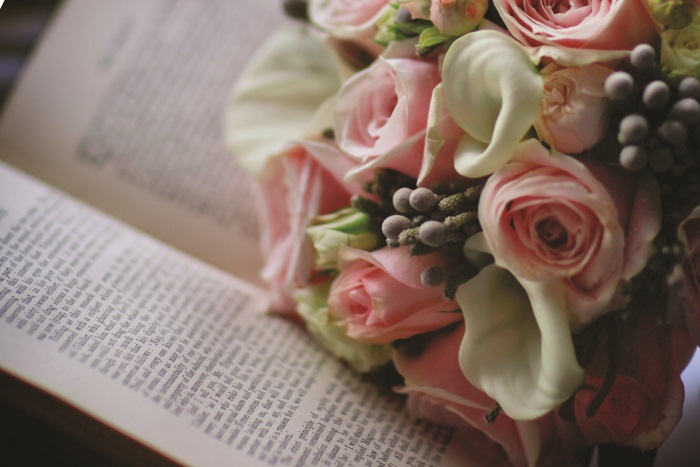 Flowers by Frog Prince Weddings & Events See if Frog Prince are available for YOUR wedding day HERE
Photography by Susan Jefferies Photography See if Susan has your wedding day free HERE
Shot on location at Clonabreany House Check if Clonabreany House have your day avaible HERE
Images are subject to copyright, please do not use these images without prior constent.

Click to find a Florist in your area
Click to find your perfect Photographer
Click to browse other beautiful wedding Venues