Mia Elmes is a bridal designer with an admiration for understated elegance. As part of Irish Designer Week she speaks to Karen Birney about the importance of accentuating a woman's curves, of loving the suppliers you choose, and of supporting the Irish designer industry.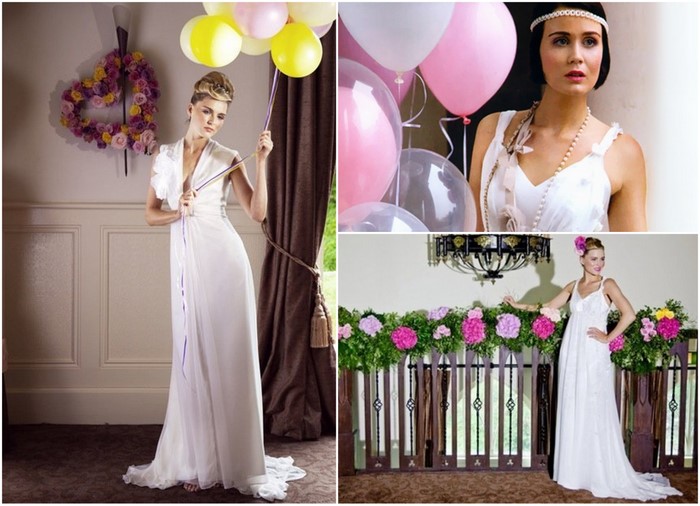 Graduate of Ireland's centre for fashion design, The Grafton Academy, and the prestigious London College of Art, Mia Elmes first arrived on the designer stage with her contemporary ready-to-wear collection for Topshop Designers in 2005.
She built on the success of her flagship store commissions by establishing herself as an evening and bridal designer and soon garnered a name for her romantic, tailor-made designs and bespoke service.
Jane Eyre
Her bridal collection consists of sumptuous silk chiffons, antique embellished lace and soft lines. Her inspiration, she says, came from the eldest of the Bronte sisters.
"My signature style would probably be flowing chiffons and silk satins with simple, elegant tailoring," says Mia. "The romantic time of Jane Eyre was a great influence on my collection, when women wore fine silks to create beautiful, delicate silhouettes."
The silhouette or 'fall' of a garment is of particular interest to Mia as she endeavours to construct complimentary garments to suit every shape and style. It is a task perfectly accomplished in her most favoured gown of her collection.
"My favourite gown is a silk and chiffon gown," says Mia. (above left)  "For me it reflects the importance of flowing shapes to accentuate the waist and glide over the hips to create an elegant silhouette."
"The dress is perfect for a destination or summer bride when accessorised with simple flowers and a diamond headpiece. For a winter bride it would look stunning with a fur shawl and red roses."
Bartering
Mia says she has noticed a 'considerable rise' in brides consulting Irish bridal designers in recent years, which is a welcome trend for home-based talents.
"This rise in interest is because the bride prefers to have the control of seeing her gown being made along the way and can change any design features throughout the process," she says.
Another reason she believes brides are opting to go directly to designers is because they can often be bartered with.
"Irish designers are always willing to add in another feature or item so that the client will get better value for money," she says. "I think it is important to support the Irish industry as there is a huge amount of incredible talent right on our doorstep!"
When it comes to finding the perfect dress for the big day, Mia believes that having a gown that suits your chosen venue and type of wedding is important. "Try to imagine the overall theme of your wedding," she advises. "Bring together elements of different gowns by gathering images from magazines and sites."
"It is important that you like the people you will be working with to have your gown made," she adds, "so research your options and take the time to visit different shops and designers."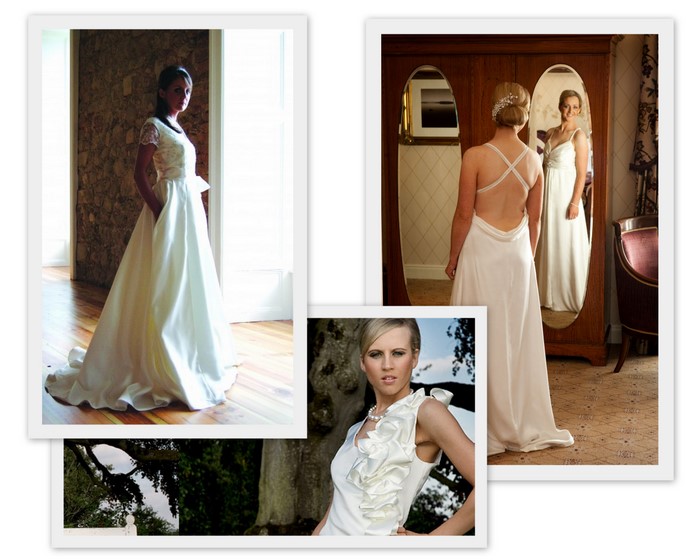 Upstyling
With a past experience in fashion houses such as Ted Baker, Mia obviously has her ear to the ground when it comes to new trends in the fashion industry. The recent rise in the popularity of swap shopping and upstyling has meant Mia's customising service is proving a very popular aspect of her work.
This budget-friendly service is perfect for guests who have more than one wedding to attend in a year and don't want to purchase more than one dress.
Mia Elmes Bridal Couture, 11 Lakelands road, Upper Kilmacud road, Stillorgan, Dublin
To make an appointment with Mia, email [email protected] or phone 0861671523
Related Content


By Karen Birney
As you have probably gathered already, we are HUGE fans of all that is true vintage and are known to pine over the intricate embroidery, lavish laces, striking structures and the delicate beading of often one-off, hand-made, pre-70s pieces. We are also aware that the words 'vintage' and 'couture' are a tad overused when it comes to bridal fashion and style (two very different concepts.) Except, unmistakably, when it comes to The Goddess Room.
"The aim of the Goddess Room," says owner Marie Therese Duggan, "is to seek out stylish, classic, one-off vintage wedding gowns for the contemporary bride at a reasonable price. The quality of the fabrics, usually silks satins and laces are exquisite and of far superior quality than those available to most brides today...I love the workmanship and craft displayed in each and every gown."
If the thoughts of 20s Chanel is a little intimidating to some fair weathered fashionistas, remember that vintage couture is not just for the ultra-fashionable. "Any bride can find a dress to suit them," says Marie. "Vintage clothing is a winner for all body shapes because the clothes were made to flatter the female form, it was the first and most essential job a garment had to do."
If you fall in love with a gown that doesn't hug you in all the right places however, don't fret, Marie offers a couture service and designs to your personal specifications.
Prices for gowns at The Goddess Room range from €350 to €3,500.
The Goddess Room's latest video Vintage at the Cutting Edge of Fashion showcases their latest evening, bridal and day wear. Check it out below.
Related Content


The English Department is a boutique based in Oregon which showcases the oh-so-sweet creations of acclaimed designer and owner Elizabeth Dye (it also houses dresses and accessories from Jenny Yoo, Nicole Miller and Twigs & Honey to name but a few). However you don't have to fly across the waters to get your hands on one of Elizabeth's gowns, as she is housed in the homemade-lovers dream website Etsy.com.
Where is The English Department available from?
The English Department is available fromEtsy,com/shop/Englishdept
What is the price range of Elizabeth Dye at The English Department?
Dresses range from $900-$2000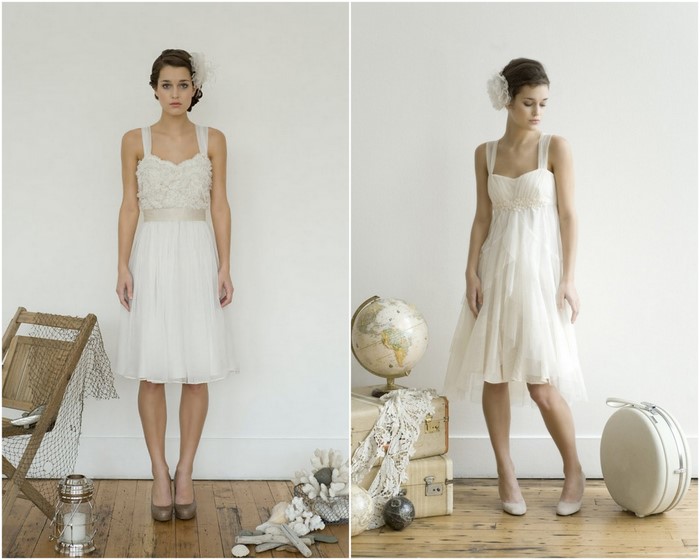 Left: Oyster & Pearls Short, $1,350 | Right: Ghost, $1,000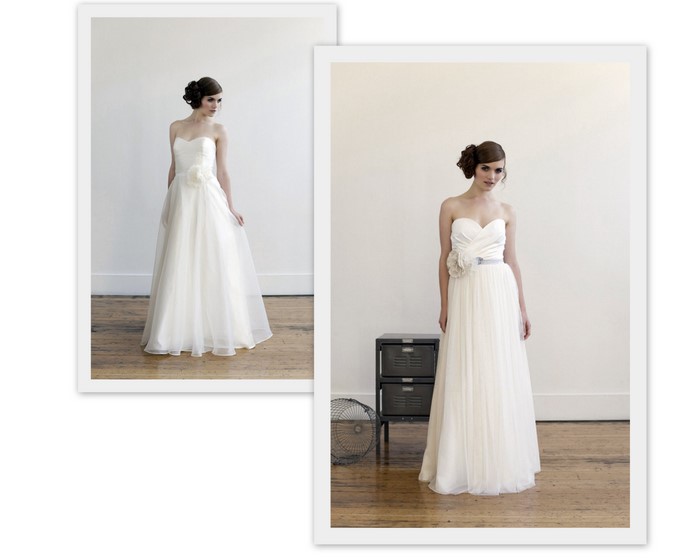 Left: Circa, $1,650 | Right: Tempest, $1,500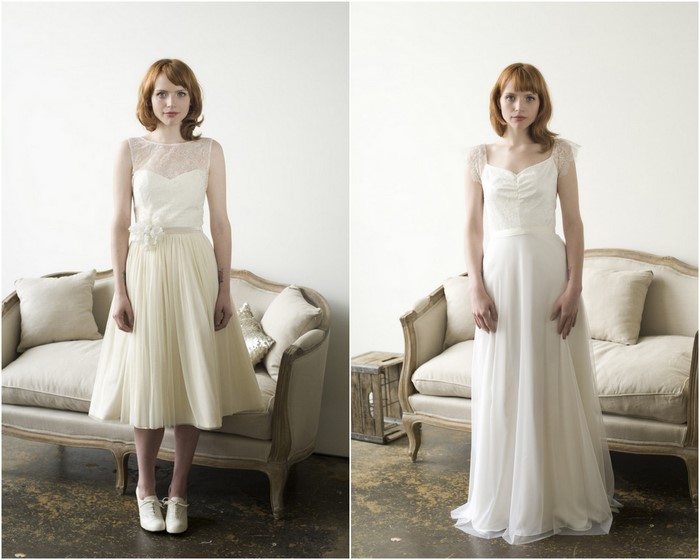 Left: Emily, $1,550 | Right: Honeychurch, $1,200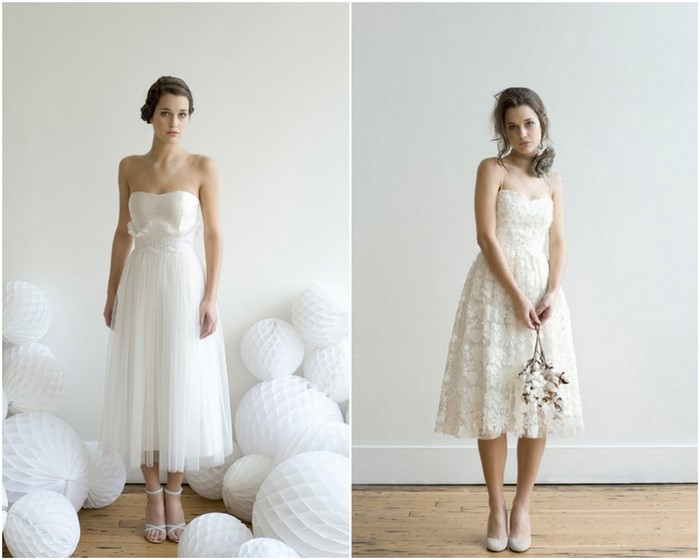 Left: Giselle, $900 | Right: Beatrix, $1,250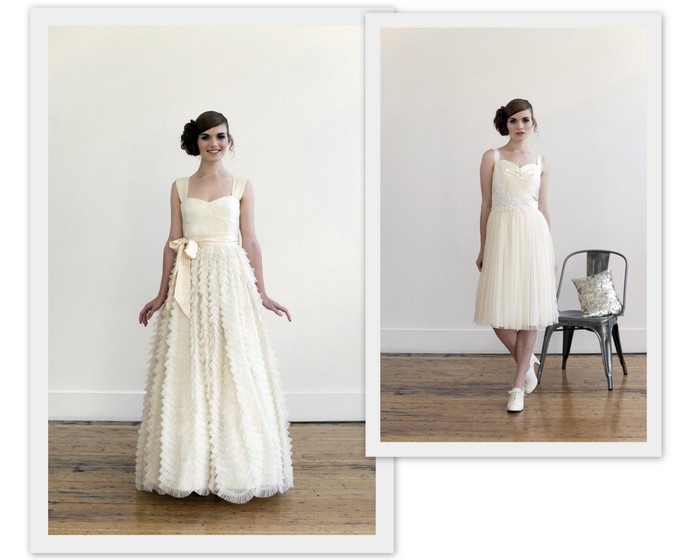 Left: Tea/Blush, $2,400 | Right: Alabaster $1,250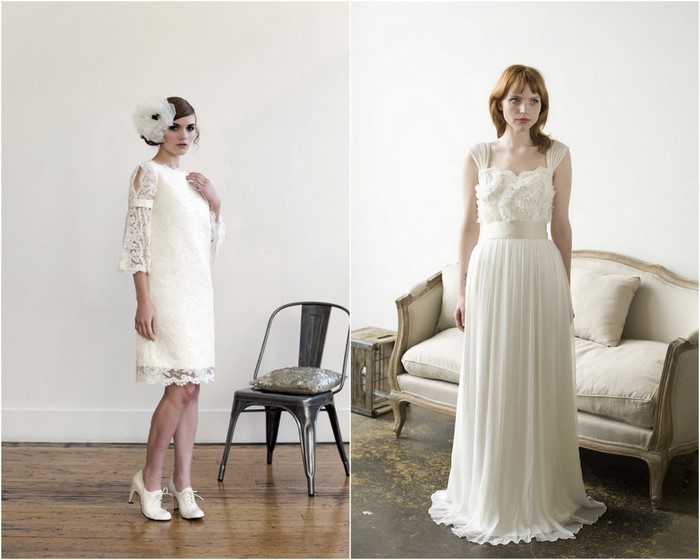 Left: Miss Bianca, $1,800 | Right: Oyster & Pearls Long, $1,650